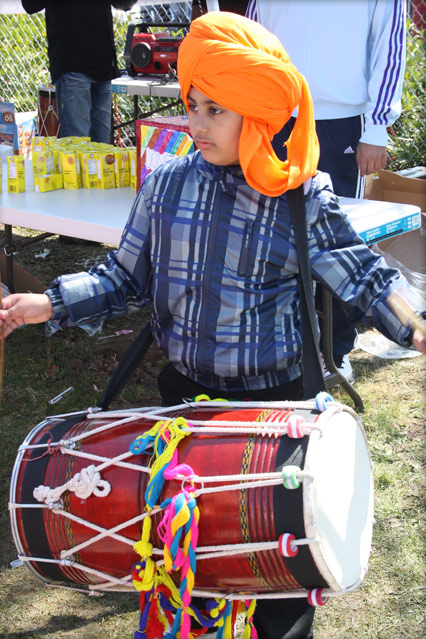 Annual Surrey Vaisakhi Celebration Draws Largest Crowd in its History
Already considered the largest Vaisakhi celebration outside of India, the Surrey Vaisakhi Parade, held Saturday, April 23, 2021 to commemorate one of the most important religious events on the Sikh calendar, drew a record breaking 150,000 plus attendees.
"It has been an incredible day of celebration," says Moninder Singh Bual, spokesperson for the Gurdwara Sahib Dasmesh Darbar Temple, organizers of the colourful and celebratory event, which has been running for the past eleven years in Surrey. "It was particularly fulfilling to see so many people, including thousands who traveled from across western Canada and the United States, enjoy such a positive community event."
Bringing together people from all cultures and religions, this community-organized event was a free day open to all.
"Vaisakhi is a cultural celebration of the harvest and New Year, and is an important day marking the Anniversary of Khalsa, dating back to 1699," says Bual.
Previous attendance for the event ranged from 80,000-100,000 attendees. Over 2500 volunteers representing dozens of community organizations participated in the parade procession, and hundreds of community organizations and businesses handed out free food and drink along the parade, an important tradition of the event.